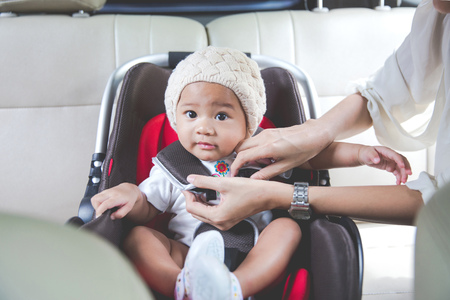 Car seats are designed to protect the youngest and most cherished individuals in our lives. Each year, thousands of families are left devastated and confused when an accident strikes and impacts children. When innocent lives are lost, it is understandable that you want answers. In these types of cases, no amount of compensation provides enough relief for what you and your loved ones are going through. While our attorneys cannot remove the feeling of grief, we will work hard to ensure that you obtain the most compensation for the injuries sustained. To determine your rights to compensation after an accident, contact Colombo Law today for a risk-free initial consultation.
No one can be the perfect parent at all times. Our attorneys understand that sometimes mistakes happen. However, when seeking relief for the injuries your child sustained as a result of another's negligence, it is also important to be aware of contributory negligence. To do so, you must be aware of car seat safety for children and the ways in which you may be found partially liable for your child's injuries because of the comparative negligence standard.
Understanding Comparative Negligence
Comparative negligence is a legal theory that provides that individuals should not be able to recover for injuries that they caused themselves. The state of West Virginia is a modified comparative negligence state. If it is determined that you have contributed to your injury, your award will be reduced to the extent to which you caused your own injury. In addition, if you are more than 50% responsible for your own injury, your personal injury claim may be barred. This is why it is so important to take adequate precautions both before and after an injury to ensure that you can either avoid an accident entirely or to ensure that you can recover monetary compensation for any injuries sustained.
Factors that may result in a finding of comparative negligence include:
Improper location of a car seat: Many companies warn of the dangers of placing a car seat in the passenger's side of the front seat. Not only does it increase your child's chance of injury, it may also create the potential for liability.
Improper restraints: Many times, toddlers become cranky and upset when they have to be buckled in. When your child fights you to get in the car seat and constantly tries to let themselves out of the seat, it is easy for a seat belt to become unlatched. While it may seem like no small feat to try to readjust your child's seat belt, wearing the proper restraints is crucial in personal injury actions that involve the use of seatbelts.
Failure to follow safety precautions: Failure to follow any safety precautions could also result in a claim for comparative negligence.
About Colombo Law
The Colombo Law firm is located in Morgantown, West Virginia. We are highly experienced car accident lawyers who successfully handle hundreds of personal injury claims each year, obtaining justice and monetary relief for our clients. If you have been injured in an accident or incident but are unsure of whether you have a personal injury claim, contact Colombo Law today for a risk-free initial consultation to get you or your loved one the assistance you deserve.