Have You Been Injured in a Truck Accident?
We are personal injury lawyers. The focus of our practice is to represent those injured in truck collisions and personal injury victims.
Learn More About Truck Accidents
Our legal team has been instrumental in winning and successfully settling hundreds of personal injury cases, many of them reaching multi-million dollar figures.
We Have Helped Our Personal Injury Clients Receive Millions of Dollars

Dino S. Colombo
$23,000,000
Rock Falls From Truck Severely Injuring Another Driver
$2,000,000
Truck Accident Caused Severe Facial Injuries
$3,500,000
Truck Accident Causing Death
$11,885,775.19
City Bus Kills Pedestrian and Seriously Injures Another
$22,000,000
Settlement in Truck Collision Involving Fatality
$5,200,000
Crane Truck Strikes and Kills Pedestrian
$8,000,000
Settlement After a Natural Gas Explosion
$18,250,000
Trucking Collision
$1,700,000
Tractor Trailer Accident
$4,750,000
Distracted Driver Case
$21,500,000
Burn Victim
$15,000,000
Settlement for Spinal Cord Injury Victim
$5,500,000
Settlement in Distracted Truck Driver Case
$7,500,000
Man Injured by Home Health Agency
$5,700,000
Natural Gas Service Company
$3,000,000
Natural Gas Well Site Explosion
$3,000,000
Wrongful Death Case Involving Intoxicated Driver
$2,750,000
Work Related Death Case
$1,400,000
Tractor Trailer Accident
Experienced Personal Injury Lawyers
Our truck accident injury team will find out whether you have a case and, if you do, we will help you fight for the compensation you deserve.
What Our Clients Are Saying
"I am extremely grateful to Dino Colombo, Kala Sowers, and the staff at Colombo Law for representing me in my personal injury case. Dino is an attorney that is second to none. He takes the time to listen and explains everything, step by step, easing your fears about the legal process, and he's always available (phone or in person) to answer questions. The entire firm is professional, courteous, and without a doubt, the best of the best."
-Robert B.
"I couldn't thank the people who work for this firm enough! We received great service and I'd recommend Dino to anyone needing a personal injury attorney!! Thanks again!"
-Amanda B.
"I cannot recommend Colombo Law and Travis Mohler more. When I was hurt in an accident they were there to help me navigate through an overwhelming and difficult process. They were always very professional and friendly and did a great job of keeping me informed of the process and making sure my needs were met. I could not have been happier with the outcome of my case. They are attorneys you can count on to do what is right for you."
-Adam A.
"Dino done an amazing job as an attorney for me and is truly an honest and down to earth guy!! Everything was explained in great detail and I was truly amazed at the lengths he went through for me!"
-James D.
"The Law firm was GREAT to work with, They meet every expectation that we had. They really dot their I's and cross their T's, They always took their time and answered any questions that we had and was very respectful. I hope that I'm never in a situation where myself or a family member need to get a lawyer again, but if we do...I know the firm to call !!"
-Rich G.
At Colombo Law, our personal injury lawyers help accident victims in West Virginia and Ohio to understand that they don't have to struggle with the cost of bills and repairs on their own. If you are injured or have been involved in an accident, you don't have to settle for the first thing an insurance adjuster offers you. When you work with our personal injury lawyers, their knowledge and expertise can help you seek the compensation you need.
What Makes Our Personal Injury Law Firm Different?
We are a trial law firm. While most cases we handle do settle out of court, we prepare every case as if it were going to trial. We want the insurance companies to know that we are prepared to go to trial for our clients. We have the experience needed to handle the most complex personal injury cases.
Our attorneys have over 40 years of legal experience. We think this is the best way to provide legal services that are kind, compassionate, and caring; exactly what you need during this difficult time.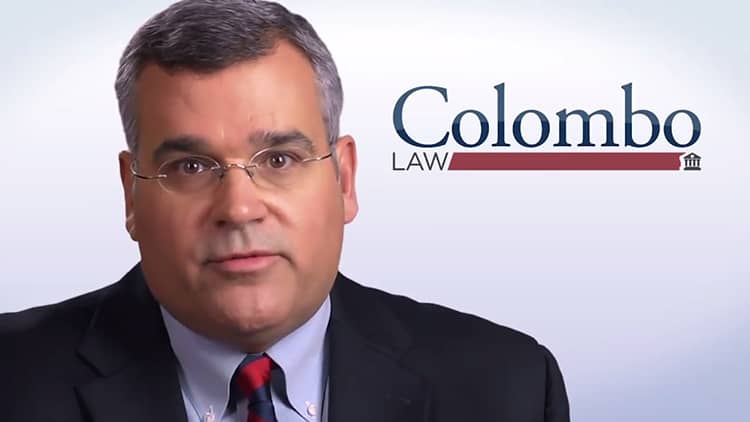 Personal Injury Cases We Handle
As personal injury lawyers, we specialize in helping a wide variety of clients. We handle injury claims from the victims of truck & tractor trailer accidents, car accidents, or those suffering from work-related injuries and asbestos exposure. Take a look at our current personal injury practice areas to learn more about how we can help you. Pay no attorney fees unless we win compensation for your injuries.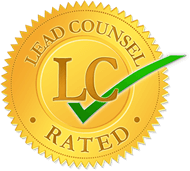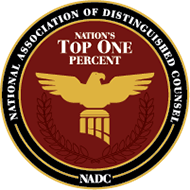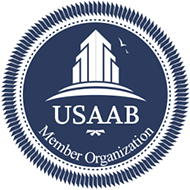 10 Trucking Case Truths Your Insurance Company Will Never Tell You
Get a FREE autographed copy of Dino Colombo's new book mailed directly to you.
Fighting For Justice - Learn How Trucking Companies Choose Profit Over Safety
Get a FREE autographed copy featuring valuable insights from Dino Colombo.
Insurance Companies Control All Personal Injury Cases
Insurance is everywhere we look. All drivers, including companies, municipalities, and state government are required to carry insurance coverage. Even if someone fails to buy insurance coverage, you are required to purchase uninsured motorist coverage that will fill this void and provides you with insurance. The point is, in every case we are involved in, insurance coverage is part of the equation and oftentimes it is the insurance company that forces a case to trial.
Think about it like this, insurance has been created in anticipation of an accident. In other words, the whole system of insurance is set up to pay for the damages suffered by the injured party. Injuries and damages are expected and planned for. We pay for insurance beforehand. We give them the money and then they hold it, waiting for accidents to happen. And if an accident does happen, the insurance company is actually in a position to help the injured person.
To be clear, while "John Doe" may be the at-fault driver and the defendant in the case, it is "John Doe's" insurance company that pays for his legal expenses, and any settlement or verdict. "John Doe" pays nothing.
At Colombo Law, our injury attorneys are here to help make certain that you get what you deserve from the insurance company.
We Take on the Burden of Fighting With the Insurance Company so You Can Focus on Getting Better
Learn how Dino Colombo and his personal injury team helps a family put the pieces together after a devastating car accident.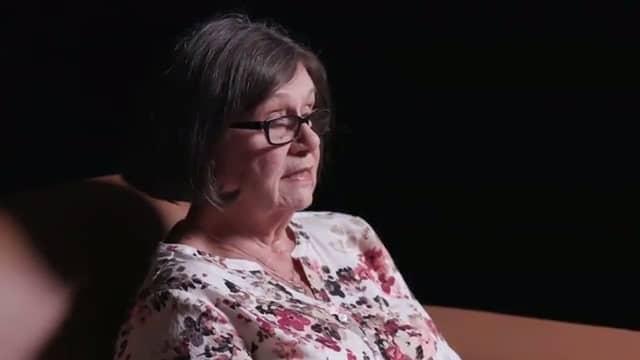 As Seen On TV