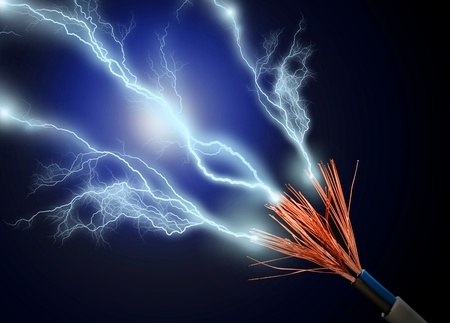 Technological advances have changed society's expectations in such a way that electronic devices are now relied upon for all of our daily needs, including entertainment, cooking, and communication. The majority of these products require the use of electricity for operation and efficiency. With a larger number of products requiring the use of electricity, there are an increased amount of accidents or incidents involving the use of the products and electric shock. If you or your loved one has suffered serious bodily injury or other damages as a result of electric shock, you need to speak with an attorney at Colombo Law to determine your rights to compensation. For a risk-free initial consultation, contact Colombo Law today.
Common Causes of Electric Shock
Electric shock can occur for a variety of reasons, ranging from accidental mistakes to instances of negligence. Some common causes of electric shock related to negligence include:
Faulty Products: Faulty products are a main cause of electric shock. Where there are product malfunctions and/or glitches, electric shock may occur even during normal use of the product i.e. when the product is being used as intended. In these cases, there are often no initial warning signs or indicators to allow users to anticipate what is likely to occur.
Improper Installation: Improper installation of wiring and electrical outlets are other common reasons for electric shock. It is important to note that this is especially true in situations where homeowners are having their property renovated or updated. Shoddy workmanship that results in wiring that is not up to par often causes electric shock to unsuspecting victims who are under the belief that all systems are working as they should be.
Age of Home: The age of the home is another common cause of electrical shock. When a home is older, problems with wiring can develop over time and cause electrical shocks. Ensuring that the property is up-to-date is crucial if individuals want to ensure the safety of everyone within the home. Proper maintenance is also crucial to prevent other electrical issues, such as house fires.
Contact an Attorney at Colombo Law
In cases involving electrical shock, the assistance of an experienced attorney is necessary for several reasons. One main reason is that the assistance of an attorney can help you or your loved ones get the answers you deserve. Finding the individual or individuals who are responsible for your injuries is not only crucial in helping you get those answers, but also crucial in determining against whom a personal injury claim will be filed. While this can sometimes be a difficult process, our attorneys have assisted many other clients who were in the same predicament.
Colombo Law assists clients located in and around West Virginia including in Morgantown, Fairmont, Clarksburg, Bridgeport, Kingwood, Grafton, Weston, Philippi, Buckhannon, Elkins, Parkersburg, Monongalia, Marion, Harrison, Preston, Taylor, and Lewis county. If you have been injured in an accident or incident but are unsure of whether you have a personal injury claim, contact Colombo Law today for a risk-free initial consultation to get you or your loved one the assistance you deserve.