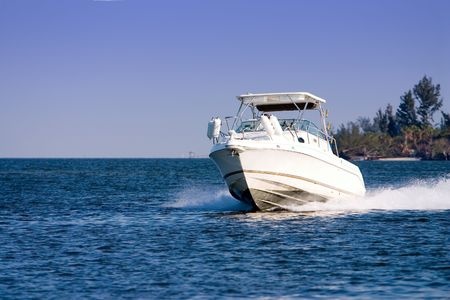 For many people, boating and other watercraft activities make for an ideal day out on the lake. Unfortunately for some, the ideal day becomes a nightmare after an accident occurs. Boating accidents are sometimes catastrophic, fatal, and can cause serious bodily injury to everyone involved. Despite the many injuries that occur on motorized vessels, some individuals do not carry boat insurance, which can complicate a victim's avenues to relief. If you or someone you know has been injured in a boating accident in the state of West Virginia, contact the personal injury attorneys at Colombo Law.
Accidents Caused by Defective Equipment
In the state of West Virginia, motorized vessels are not required to have safety inspections completed each year. This causes a greater probability of accidents as malfunctions to the engine or machine are not immediately recognized until the watercraft operates incorrectly. In many cases, accidents or injuries occur as a result of a defect with the watercraft. Some common accidents include:
Electric shock: Electric shock is often a fatal watercraft accident. This sometimes occurs when water gets into the engine of the vessel. The electrical current is then transmitted to the water through ladders and other boat equipment. Electrical shock drowning has caused several fatalities.
Collisions: Defective equipment is also known to cause collisions. Equipment failure to the steering have caused individuals to lose complete control of the motor vessels. At any significant speed, major losses typically occur.
If you have been injured due to defective equipment of another individual's motorized watercraft, you should speak to an attorneys to determine your rights to compensation. A boating accident caused by negligence can have a devastating impact on your life. Our attorneys want to help you regain your financial security.
Compensation for Your Injury
In a negligence case, our attorneys can help you recover the following types of compensation:
General Damages: General damages do not directly compensate you for any out of pocket expenses. For example, the most common form of general damages that people hear of is pain and suffering.
Special Damages: Special damages relate to damages that have actually occurred. Some examples of special damages include damage to the watercraft after an accident, medical expenses, and other losses associated with your injury. Receipts, billing, and other documentation will be necessary to show that these special damages were suffered.
Punitive Damages: Punitive damages do not serve as reimbursement for damages sustained. Instead, in particularly reckless circumstances, our attorneys will ask for punitive damages for the sole reason of punishing the wrongdoer in an effort to deter any similar acts in the future.
Contact Experienced Personal Injury Attorneys Today
For more information on your rights to compensation, contact Colombo Law today for a no-risk consultation.